The Agency
The Company- Canopy Insurance Agency, LLC- is operated by Tammy Gleason, Agent who worked with the previous agency and owner, Patti Generale for nearly 14 years. The new agency was formed in 2015 specifically to prepare for the change in agency owners.
Our location- 1178 Fay Blvd.  Cocoa, FL 32927-This location has served the insurance needs of our community for almost 20 years and we will continue the tradition.
While the name has changed, you'll see the friendly, familiar faces of licensed team members who live and work in this community and are happy to help!
______________________________________________________________________________________________
The Agent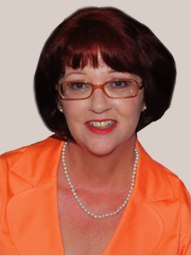 Tammy
Tammy Gleason, Agent-Born and raised in Amarillo, TX, I moved to a Houston suburb to raise 3  amazing children. I attended college there, focusing on marketing and business. We arrived in Pt. St. John, FL in 2002 where I began my career in insurance at this very office. Happily married to Lon Gleason and blessed with 6 beautiful grandchildren, life is busy and filled with gratitude for my wonderful, supportive friends and family. I have grown to love this community and the people in it. As I listen  to the stories of the people who have lived, worked and raised their families here, the rich history of the Space Coast comes to life.  As a licensed agent in property and c  casualty as well as life and health, and representing over 3 dozen companies, our clients have the benefit of our expertise as well as multiple options. We don't believe in  a cookie-cutter format and we make our recommendations based on your individual circumstances. We have clients now who live all over the world but still have a  home or property in Florida.
We provide coverage anywhere in the State of Florida-from the Keys to Tallahassee!